Machine Health & Anomaly Detection
Production line anomalies from old machine systems can require long-term and costly maintenance. Loop and LoopEdge enable predictive maintenance as a precautionary solution, eliminating the instantaneous cost of failure on old machine systems.
Related Customer Case Studies
Request our Machine Health case study to learn more about how Litmus Automation can provide a similar solution.
Save Time
Reduce and eliminate the instantaneous cost of failure using Loop and LoopEdge.
Increase Efficiency
Save time and money in the production process and optimize maintenance schedules on older machines.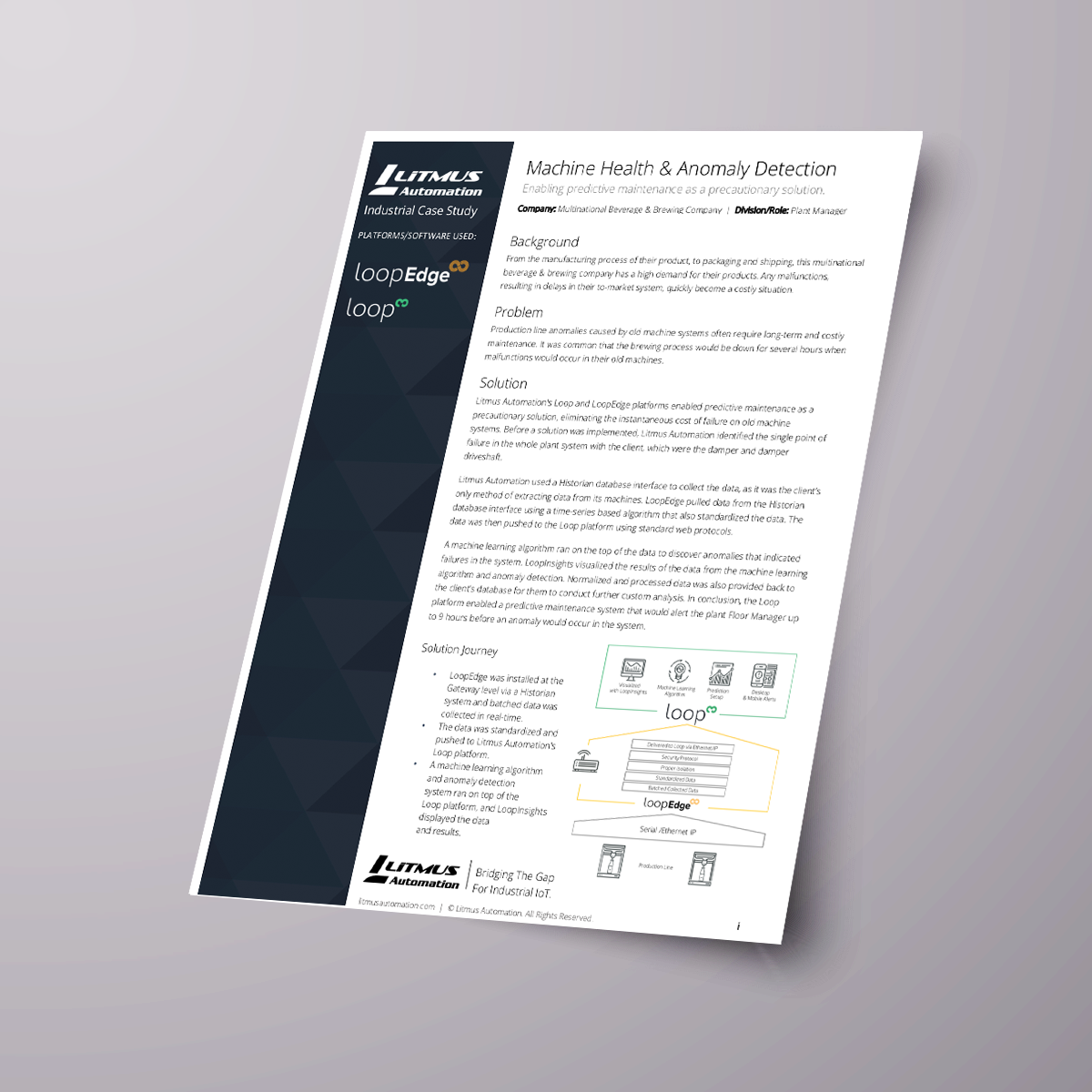 Thank you for your interest. Please check your spam folder just in case.