The Most Complete Edge Computing Platform
Seamlessly connect nearly all brownfield and greenfield industrial assets & derive value with instant analytics or integrations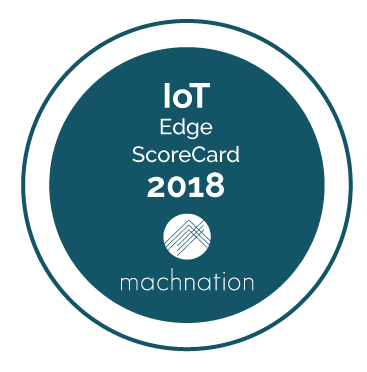 Rated as a Leading Vendor on MachNation's
2018 IoT Edge ScoreCard.
What does LoopEdge do?
LoopEdge lets you collect data from industrial systems like PLC, DCS, sensors or historians and run applications locally on top of the data, such as event processing, Lambda functions, machine learning models, and more – all in an offline first deployment.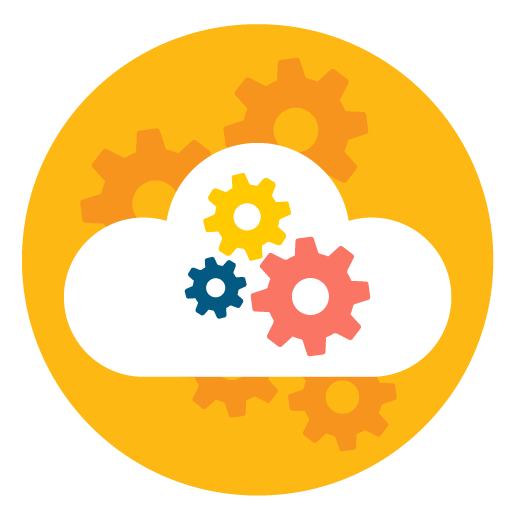 Run Anywhere
LoopEdge runs on any IoT gateway, industrial PC or as a VM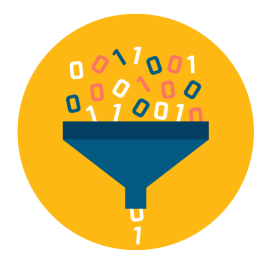 Collect Data from Anywhere
In just a few clicks, DeviceHub lets industry 4.0 teams quickly and easily connect to any PLC, DCS, robotic systems, CNCs and other industrial assets
Edge Management
Manage edge devices locally with an intutive web interface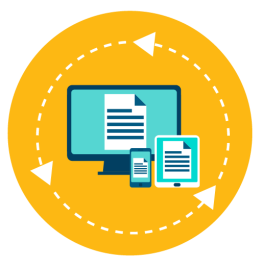 Application Deployment
Analyze data at the edge with an application marketplace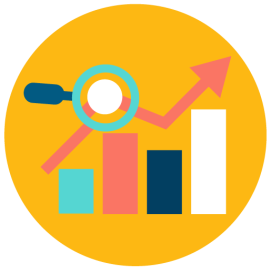 Analytics
Deploy event processing, machine learning models and Lambda functions at the edge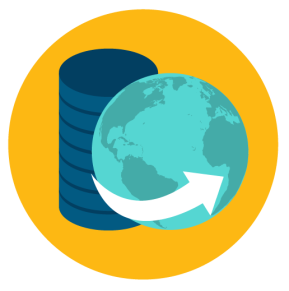 Remote Access
Access devices remotely with one click from Loop – deep within your enterprise networks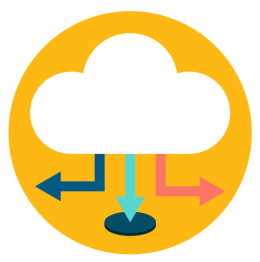 Cloud Connection
Securely connect to various IoT cloud platforms, including Loop
Offline-first System
Offline-first deployment allows enterprises to deploy and manage edge devices without internet connection

LoopEdge is carefully designed to manage the complete edge lifecycle. Starting from mass edge device deployments, configurations, application management and over-the-air updates.

LoopEdge is the best data acquisition software for collecting data from various sensors, PLCs, DCS, CNCs, robotic systems or any other assets because of our DeviceHub framework. Running on Linux, DeviceHub is a secure and intelligent framework with protocol and device drivers that collect data from 1000's of industrial systems. DeviceHub allows users to:
Auto discover all assets connected to LoopEdge

Define connectivity metrics to the assets

Implement automated or logic driven data collection

On-the-fly normalize data from proprietary to standard formats

All with no coding required.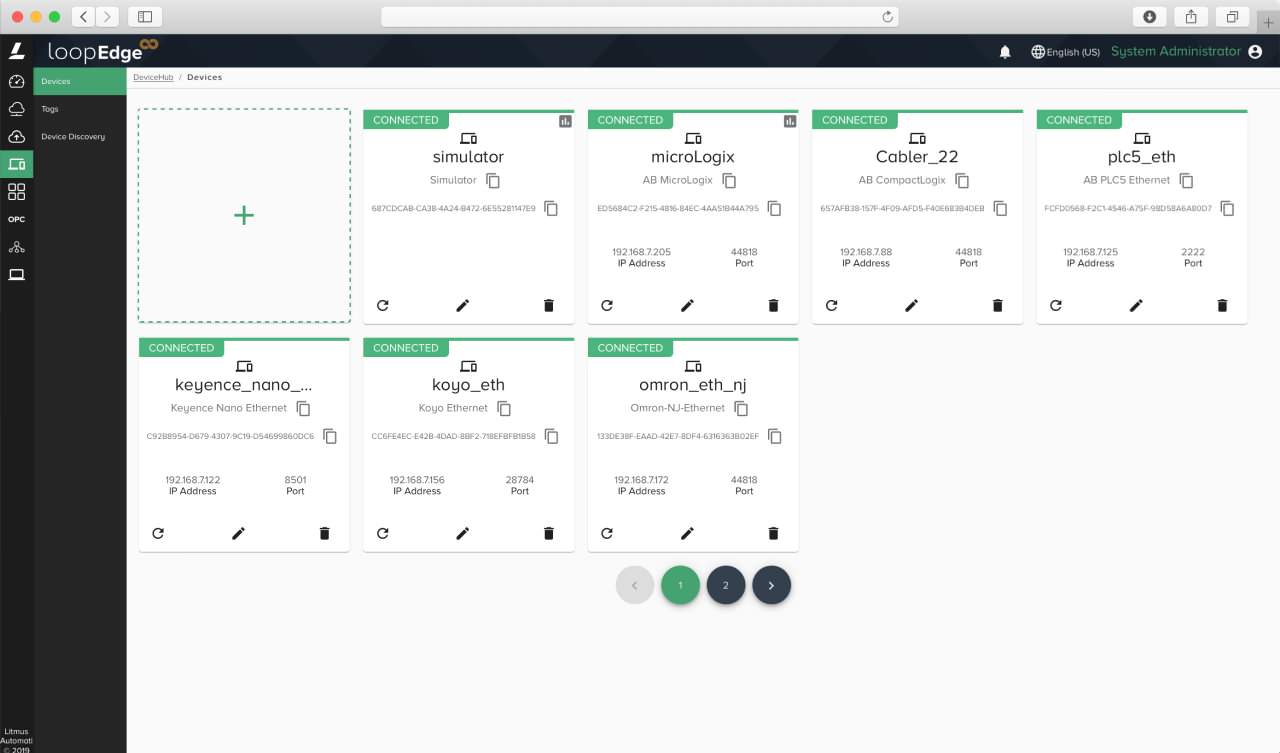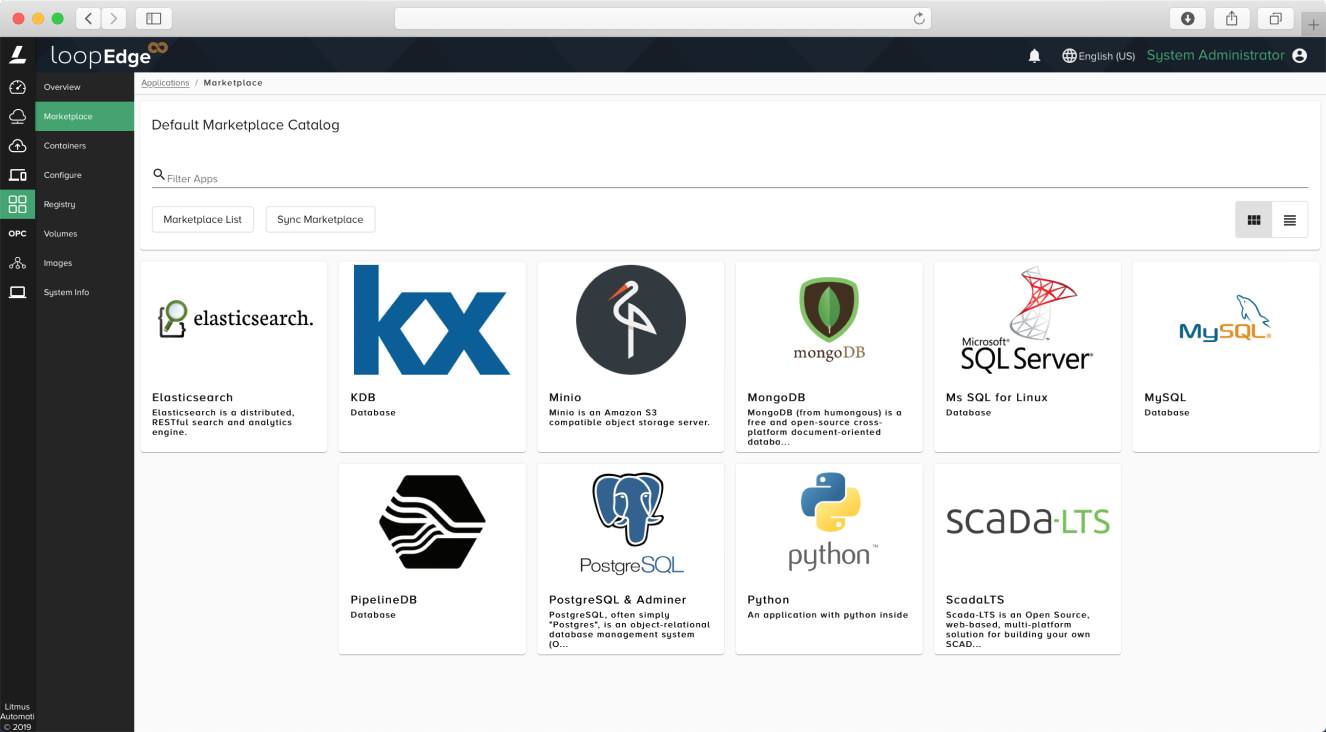 Deliver analytics that matter. C
lose to the source.
LoopEdge easily fits in with the rest of your applications or analytic tools. It comes with 45+ out of the box applications which can be quickly deployed, locally inside LoopEdge. It also provides databases, event processing tools, visualizations, asset management, integration systems, and more. If you require something that is not available, LoopEdge allows the deployment of custom applications or analytics from private marketplaces.
Manage Anything & Everything.
LoopEdge allows seamless management of every aspect of Edge deployment with web interfaces, remote commands or REST APIs.
Device Management

Applications Management

Network Management

Security & Certificate Management

Firmware Management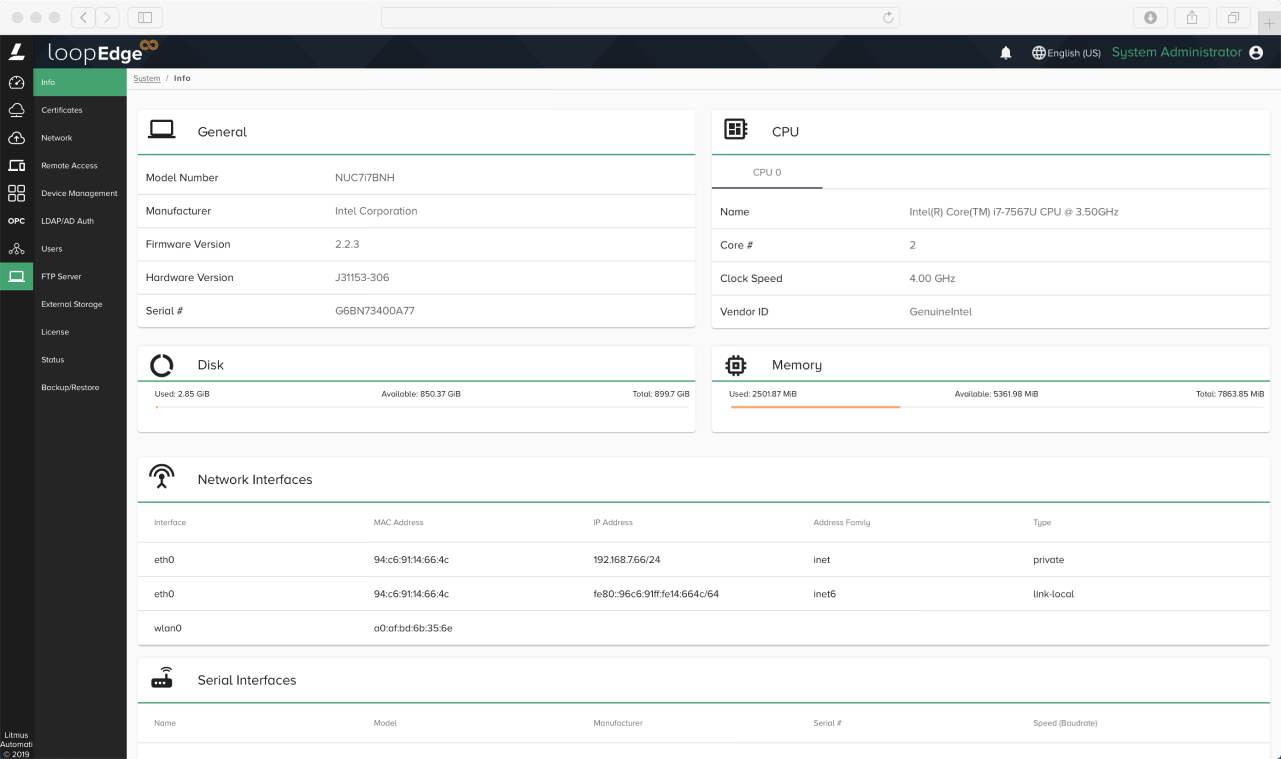 How do I get started with LoopEdge?
Whether you are creating a short-term project or require a long-term solution, we are flexible in providing the most affordable approach to match your needs. Let one of our sales engineers assess your project and walk you through which plan works best.
Where do I purchase a license?
Contact a Litmus Automation representative to discuss licensing options
What are the licensing models?
+ Number of deployments
+ Perpetual and Subscription options
+ With or without LoopCloud
I have a feature request
We rely on customers to tell us how we can enhance our products to exceed their expectations. Tell us about your use cases and send us your wish lists at litmus automation.com/support
How many industrial drivers are supported?
Almost all standard industrial drivers are supported by LoopEdge. If we don't have the one you are looking for, we will provide a custom solution
What types of support are available?
Standard – With this basic plan, receive support responses within regular Customer Support business hours (Pacific time). Includes all major and minor software updates
Enhanced – For 24×5 global support, with more frequent status updates, this enhanced plan offers higher priority for service requests. Includes all major and minor software updates
Premium – When even minor delays impact critical business operations, this premium plan ensures priority attention with frequent status updates. Includes 24×5 global support and all major and minor software updates
Request a demo of LoopEdge

Litmus Automation, Inc | Copyright 2020 | All Rights Reserved